Special 'Back Room' Event Scheduled
Saturday, July 26th from 12-6 pm.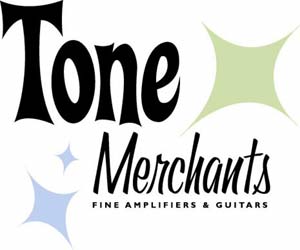 Tone Merchants has graciously provided their "Back Room" for a showcase of Scumback Speakers, Southbay Amps, and WCR pickups on Saturday, July 26th from 12-6 pm.
I'll be bringing in about 4 speaker cabs, with a few different amps to try out, including my Metro 50 watt Plexi head. Noel, manager of TM, has been kind enough to offer up the other amp brands he carries to try out with speaker cabinets and guitars as well.
Jim Wagner of WCR will be down with a few guitars and some of his pickups to demo and perhaps sell a few as well. I'll be bringing a a couple choice guitars to see, including my 63 Fool SG replica, and a Keebler Les Paul Replica.
The event will be held in TM's "Back Room" which is like going to a decent sized club with a sound enhanced room, with seating for about 50-100 people.
I will be hiring a bass player and drummer for players to try out gear at gig volumes to see how it works for you.
I encourage those who haven't heard Scumbacks through your favorite amp and guitar to bring down your guitar and amp head, and give them a try.
As always at a WCR/Scumback event, there will be free Hebrew National hot dogs, mustard, paper towels and Tecate beers available.
So mark your calendars for Saturday, July 26th from 12-6 pm and come down and checkout some great gear to improve your tone!
Tone Merchants is located in the City of Orange. For driving instructions click here.
Feel free to contact me if you have any questions I haven't covered! Look forward to meeting you all!